A Perfect Saturday in Chiang Mai
Chiang Mai is one of those places that seems to creep up on you on a trip around Thailand. In other words, you know about the islands, Bangkok, and even the mountains north of the city but Chiang Mai is often just a quick stopover or a means of reaching the next point of interest.
On the other hand, for those who choose to explore this city, Chiang Mai is full of surprises.
Chiang Mai might be less "scenic" than the islands and a lot quieter than the capital but the truth is, this charming gem is every bit as interesting.
Let's take a look at how to spend the perfect Saturday in Chiang Mai:
Enjoy Breakfast with Nature: Jungle Market
The Jungle Market is the perfect place to enjoy breakfast in Chiang Mai. After all, how many venues are surrounded by green canopies and the natural sounds of the wild?
It's true, the Jungle Market has a very luscious backdrop which adds a genuine sense of calm and tranquility to the experience. That being said, the variety of food is excellent and you will find everything from pizzas and pies to pain au chocolat and pastries.
You wear gloves and pick out everything to your heart (and belly's) delight. Fresh coffee is free and the serene pond offers the perfect place to relax.
After an enjoyable breakfast, there are many stalls to explore with fresh produce and locally made goods at every turn.
Hike the Monk Trail
The Monk Trail is a well-marked hiking trail that takes you directly to the beautifully remote monastary, Wat Pha Lat.
This popular trail is relatively easy to hike and the setting offers some of the most impressive scenery in Thailand.
Hiking towards a remote monastary beneath green canopies marked by holy cloths is one of the most magical ways to start a morning.
Nestled in the middle of a large forest, the temple is mostly hidden. There are no shops or stalls so make sure to take some supplies.
Monk Trail
Hiking trail marked with holy cloths which lead you to the beautifully remote monastery, Wat Pha Lat.
Get details in FindJones
Chat with Monks in Wat Pha Lat
Wat Pha Lat was initially a resting place for monks on their way to Doi Suthep and it was turned into a monastery when several roads made the area more accessible. For this reason, the temple is still largely hidden and almost overrun with nature.
Wat Pha Lat lies at the very end of the Monk Trail and offers some really fantastic views. However, this is also where you can take part in the "Monk chat" and experience a very cultural encounter with some of the friendly locals.

This "chat" is an informal conversation in which you can sit with school age monks and learn more about their daily lives. While it's just as fun as you might think, this is also a great way for the young monks to practice their English.
The young monks tend to be very curious and these discussions are such a great way to learn more about the authentic and genuine lifestyles that many of these local lead.
Wat Pha Lat
Once a resting place for monks on their way to Doi Suthep. Today, you can have a friendly chat with school age monks to learn more about their daily lives and the geniune lifestyle that they live.
Get details in FindJones
Sample The Best Grilled Chicken for Lunch: Cherng Doi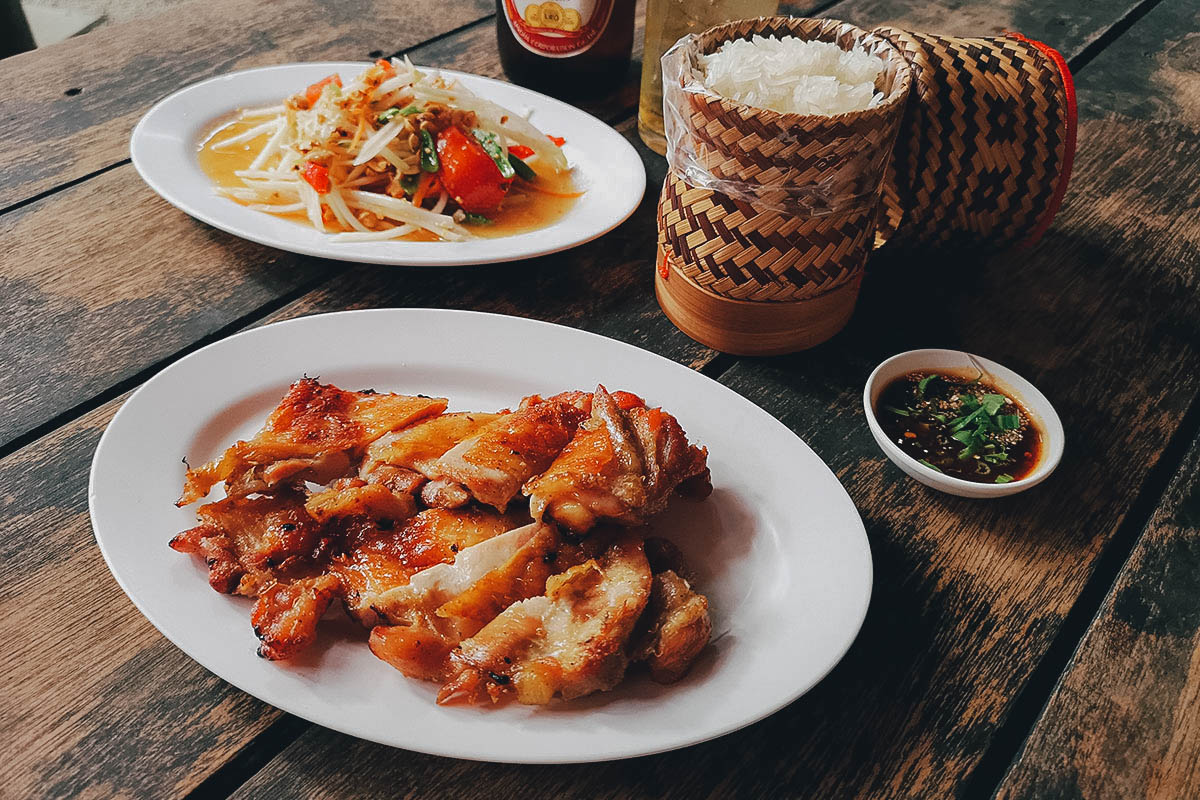 If you're like me, you think that grilled chicken is one of the best things about Thai food. However, you have yet to taste some truly amazing chicken until you pay a visit to Cherng Doi.
Crispy on the outside, juicy on the inside, with the perfect amount of smokinesss. Cherng Doi has perfected the art of masterful roasted chicken.
This amazing eatery also offers delectable sides to pair with your chicken. While some dishes are more traditional or spicy than others, the variety of flavor is truly remarkable.
Relax Next to Huay Tung Tao Lake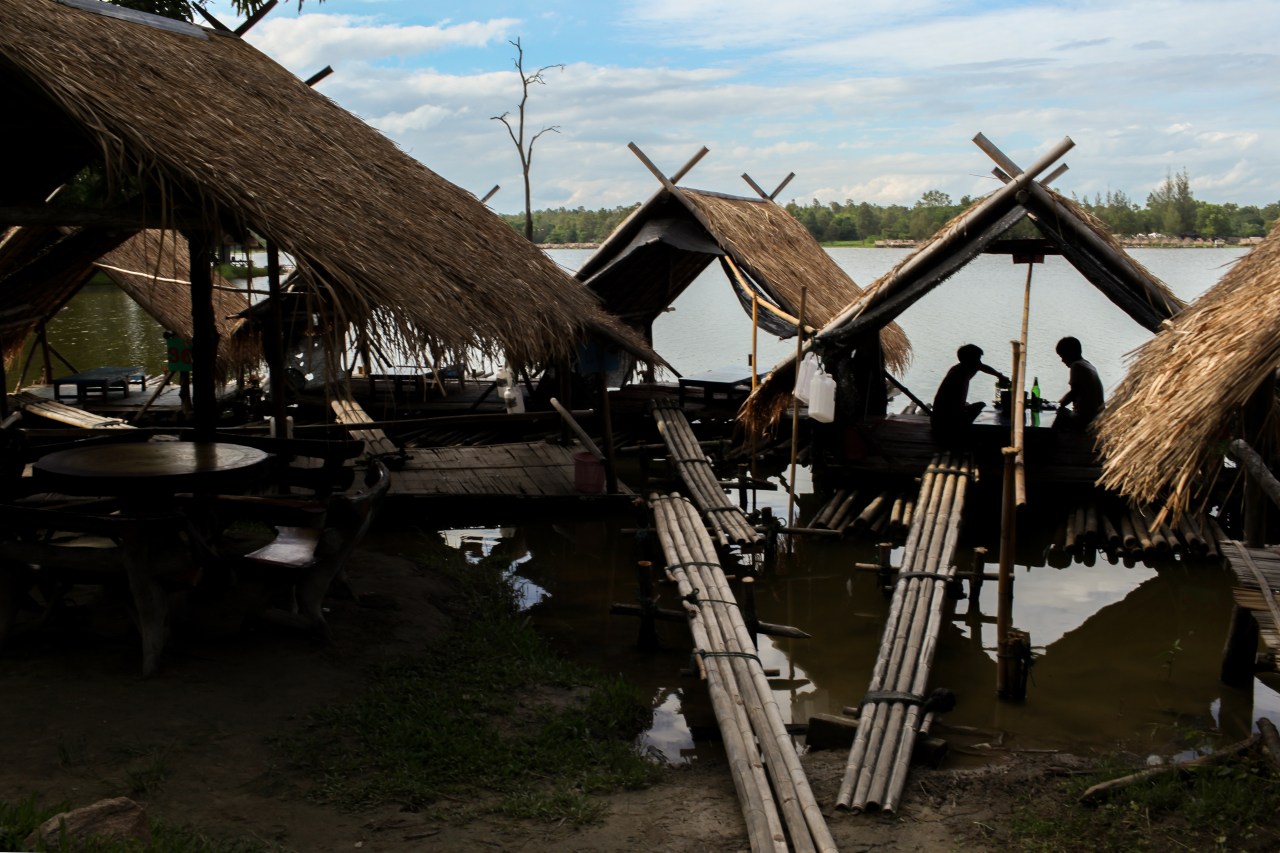 For many visitors, the mountains around Chiang Mai are the main reason for landing but the truth is, Huay Tun Tao Lake can often steal the show on a Saturday afternoon. In fact, this is exactly where the locals spend their spare time and the fifty baht entry fee makes this a real no-brainer.
You might arrive via scooter or songhthaew but cycling and swimming are great ways to explore the lakeside once you get settled. Huay Tung Tao Lake is also just thirty minutes from the city and a short drive from Cherng Doi Chicken.
Featuring a stunning lake in the midst of beautiful mountains, the area provide an ideal hideaway from the city and a great place to capture some photographs of rural Thailand. If you circle the lake, you will also find a series of huts and this where many locals sit at the edge of the water and relax to the sound of water rippling beneath their feet.
That being said, you might want to jump in for a swim and it would be a shame not to make the most of the near-perfect temperature of the water.
Experience the Khantoke Dinner Show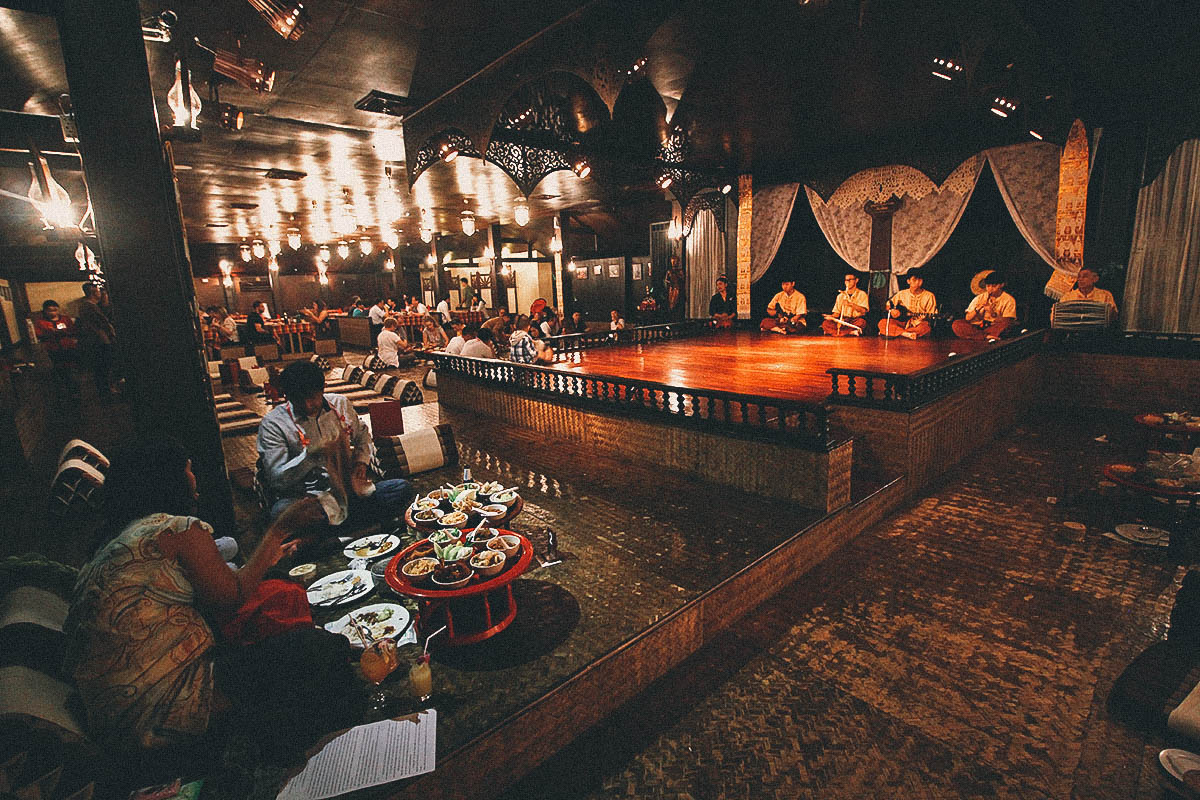 Culture and tradition is very important in Thailand but also a very colorful encounter for the visitor. For this reason, taking a trip to the Khanroke Dinner Show is a great way to mix fun with food and entertainment!
As you might expect, there is a lot of dancing and colorful garments on show while the traditional music never fails to delight. The fascinating moves are historic in their own right and the result of cultural teachings throughout the centuries in Thailand. Guests sit together on the ground with low tables and the atmosphere makes this is a really fun way to spend some time with friends.
As for the food, you can expect all the usual Thai dishes and after the show, it's easy to arrange a ride back to the Boy Blues Bar to finish off the night in style.
Khantoke Dinner Show
Enjoy delectable Lanna cuisine while performers showcase their traditional Northern Thailand, Lanna, culture.
Get details in FindJones
Finish the Night at the Boy Blues Bar
Most visitors head straight for the North Gate Jazz Co-Op which is one of the most popular dinner and drinks spots in Chiang Mai. Featuring a collection of talented musicians and a very intimate environment, this is defintely a bar to check out if you have more time.
However, the Boy Blues Bar is a great alternative and possibly a better option as the North Gate Jazz Co-Op gets rather crowded. Located in the Kalare Night Bazaar, the bar is on a rooftop and has an interesting view of the markets down below.
Unlike the North Gate Jazz Co-Op, Boy Blues Bar has a much greater variety of music. You can expect rock or disco and even funky jazz but the variety and mix is always interesting. What's more, the music goes on late into the night and the bar has a huge variety of cocktails, beers and even wines to finish off your Saturday in style.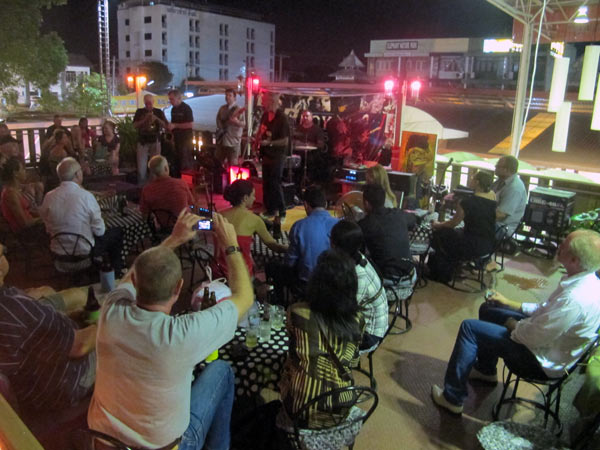 Boy Blues Bar
Local hangout with a wide range of live music. Enjoy rock, disco, and funky jazz while overlooking the Night Banzaar below.
Get details in FindJones
---
What is FindJones?
FindJones is a treasure hunt game that rewards you with real prizes while exploring your city's local gems. The reality is everyone loves adventure, but limit themselves within their comfort zone. FindJones pushes past this limit and makes exploring off the beaten path fun and rewarding.
Get started with FindJones